Ford Mustang is a legendary vehicle has been made by Ford for half a century. It was true best-seller in the middle 60s, powerful muscle in late 60s, strange looking and underpowered in 70-80s, and reborn in the 21st century.
Ford Mustang history
Ford Mustang has become the most commercially successful sportscar, along with Mazda Miata, and the ancestor of pony cars, which later transformed to a lightweight and powerful muscle cars, and might be described as "affordable but powerful". Mustang has rich heritage, underwent lots of transformations, has its wins and fails. Here we tried to remember the main milestones in Ford Mustang history.
The first generation Mustang (1964-1973)
The first Mustang has left the assembly line in the March 9, 1964, and by the end of the 1964, 263,434 cars were sold. In the middle of 1965 fastback modification was available.
The basis of design was used distinctive proportions with a long hood and short trunk and plastic body side with a break in the area of the rear wheel arches. Mustang looked less rigorous and more dynamic.
The design was considered very successful for its time, although a bit unconventional for the USA. Mustang with its clean lines and relatively compact body, moderate amount of chromium trimming was closer to the European car rather than American one.
From a technical point of view, the car was not a revelation.
The base engine is a well-known six-cylinder power unit from the Ford Falcon, bore up to 170 cubic inches (2.8 liters.), combined with a three-speed manual or two- and three-speed automatic transmission.
This suspension was double-wishbone, it was a bit smaller than usual but, freeing up space for large V8 engines. Anti-roll bar was offered as an option.
The rear suspension was with longitudinal semi-elliptic leaf springs and a rigid beam axle.
As a result, although the handling and driving characteristics were better than Falcon due to a lower center of gravity and the chassis settings changed, but not much.
1965 Ford Mustang
In 1965 to the standard Mustang interior were added adjustable driver and the passenger seats, AM radio, the shift lever on the floor. Also sun visors, mechanical remote control mirror, floor console and front bench seat were optionally available. One of the variants of the interior called Rally-Pack: clock and tach were mounted on the steering column.

More powerful version from the famous racing driver Carroll Shelby's company – Shelby GT350 – produced as fastback, was completed with 289 cu in V8 engine with 306 hp and was sold in car showrooms for anyone.
1967 Ford Mustang
More Ford Mustang facts: 1967 model year added in length and height, has undergone a transformation of the majority of the body panels. Front fascia began to look more aggressive, fastback model was changed – its rear window and trunk lid are now located on the same line.
1969 Ford Mustang
By 1969 model year Ford Mustang underwent re-modernization, become more and more away from the original concept: the same wheelbase length of the car has increased by 3.8 inches (~ 10 cm), weight by 140 lbs (~ 70 kg), and the model lineup had new versions – cheap E, luxury Grande and sports BOSS and Mach 1. Ford Mustang in 1969 became the first model using 4 headlights which were placed inside and outside the grille. There was several special high-performance editions, including 1969 Ford Mustang Boss 429 and Mustang Boss 302.
1970 Ford Mustang
In 1970 model year, Ford has taken a wait and model Mustang left virtually untouched, changing only the front facsia and making a few minor updates. The high performace Boss 429 was also updated.
In 1971, In addition to the Shelby GT, BOSS 302 and BOSS 429 were also disappeared. Mach 1 modification, equipped with the famous 351 cu in Cleveland V8 engine producing 285 hp was still available. The new BOSS 351 was presented, which was faster than at a distance of 1/4 mile than the 429 Super Cobra Jet Ram Air.
1973 Ford Mustang
In 1973 following the powerful versions came the end for most Mustangs. Engine power ratings dropped again, and it turned out that the base engine gave out 95 hp, and the most powerful 351 cc V8 – just 156 hp. That's facts about Ford Mustangs in mid 70s – it have become underpowered. It has become the latest example of classic Mustangs.
The second generation Mustang (1974-1978)
This was the 2nd generation of the legendary muscle car. Ford revised the concept of the American Pony Car in a gasoline crisis and the changed tastes of buyers. Nevertheless the car was much closer to the original concept of 1964.
The car was small by American standards, even less than the original 1964 model, and had basic 2.3 liter inline four-cylinder engine develops a shameful 86 hp. Selection of the power unit was conditioned by considerations of fuel economy. Optionally 2.8-liter V6 Cologne engine was available, and since 1975 really underpowered 4.9 liter V8 with 140 hp.
During the first four years of production 400 000 vehicles were sold each year.
The third generation Mustang (1979-1993)
In 1979, the Mustang was based on the bigger Fox platform (it was originally developed for the 1978 Ford Fairmont and Mercury Zephyr). Interior was restyled for a more comfortable accommodation for four people, despite the narrowed rear seat. Body styles include the coupe, sedan, hatchback and convertible, and the trim levels divided into L, GL, GLX, LX, GT, GT Turbo (1983-84), SVO (1984-86), Cobra (1979-81, 1993 ) and Cobra R (1993).
1987 Ford Mustang
The third generation of the Mustang combines two different body styles. From 1979 to 1986 the car has more triangular shape and four headlights in front. Then, from 1987 to 1993 forms became more circular in shape (Aero style). Furthermore, in 1986, Ford presented a modification to the engines – EFI (electronic fuel injection), instead of the carburetor. There were 3 engines available: inline 4 cylinder and the V6 and V8 version. By the way, I4 modification came with a turbocharger, which in road tests showed quite a good result – acceleration from a standstill to 60 mph in 11.5 seconds, with a power of 88 hp. For comparison, the largest at that time, 302 cu in V8 block allowed to accelerate to 60 mph in 8 seconds.
The fourth generation Mustang (1994 – 2004)
In 1994, the Mustang underwent its first major redesign of its fifteen years. In terms of innovations there were the anti-lock brakes and a 230-watt, and "Mach 460″ Musical amplifier with standard CD-deck.
The base V6 model had a 232 block (3.8 liter) with output of 145 hp in 1994, and since 1995, the same modest six-cylinder, but with 150 hp and stay on the line until 1998. Transmission line up was not wide – five-speed manual, and only four-speed automatic. For the big engine fans Mustang GT and Cobra were available.
After almost thirty years of use, Ford V8 replaces the 302 block with the new, smaller in size but more productive V8 281 (4.6 liters) SOHC. This small-block was originally rated at 215 hp, but by 1998 had increased to 225 hp, and thanks to the SVT engineers (Special Vehicles Team), it managed to produce 305 hp.
1999 Ford Mustang
In 1999, the Mustang received a new design with sharper contours, larger wheel arches, but its basic proportions, interior design, and chassis remained the same as in the previous model. The standard 3.8 liter V6 was rated at 190 hp and available until 2004, while the Mustang GT with its 4.6 liter V8 and 260 hp for the first time during this period gained confident production rates. The most powerful factory modification – SVT Cobra, was rated at 316 hp with 5-speed manual Tremec T45 gearbox.
The fifth generation Mustang (2005 – 2014)
In 2004 Ford introduced a completely redesigned Mustang, codenamed S-197, which was based on a completely new D2C platform. Fifth generation Mustangs reminds Mustang fastback of the late 1960s in terms on design. Senior vice president of Ford's design, J Mays, called it "retro futurism".
The base model is equipped with Ford's V6 engine with 4.0 liters capacity. The new engine produces 210 horsepower. This engine comes with a standard five-speed manual transmission, 5-speed automatic is optional. Mustang GT came with 4.6 L SOHC Modular V8 with VCT, and produces 300 hp.
The Ford Mustang models underwent minor updates in 2010, 2011 and 2013, design became more aggressive, and the engines became more powerful.
Here is the all facts about Mustangs cars I wanted to share.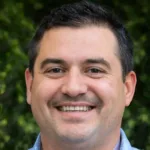 William Getty lives and breathes cars. He started driving cars as a 12 year old on the racetrack with his dad. Since then cars has always been a big part of Williams life.
In his garage you can find his beloved 2005 Ford Mustang, as well as a 2020 Audi A3.