When it comes to buying a car, there are many different options that a person has. The main two options include buying a car online or buying a car at the dealership. Both of these options offer great benefits, but they also both have some downsides. Certain factors may appeal to some people and not others, therefore, the decision of where you want to buy a car may be a personal decision. Here are some of the reasons why you may want to buy your car at one place over another.
Benefits of Buying a Car Online
One of the main benefits of buying a car online is that you can buy a car from the comfort of your own home. You can open up your computer while sitting on your couch and purchase a car with little to no effort. You have the ability to look through thousands of cars and search different sites to find the lowest price. You do not have to talk to a pushy salesman. Instead, you can get a great deal without the difficult and confusing negotiations.
Another great benefit of buying a car online is that you can get the car delivered straight to your home. If you already have an idea of the car you want to purchase, buying it online can save you a great deal of time and even money.
Online shopping is often considered to be much more convenient. You do not have to shop during normal business hours and can choose to buy a car at one o clock in the morning if that is your preference. The ease at which people can buy a car online has many people choosing this method when they start looking for their new car.
Benefits of Buying a Car at the Dealership
A dealership is a great place to buy a car for those who truly do not know what they want in a car. A dealership gives you the opportunity to explore hundreds of cars and sit inside each one. You can take as many cars for a test drive as you like, until you find the perfect car for you and your family.
If you like the personal sales touch that comes with buying a car, you may also enjoy the traditional way of buying cars at the BMW dealership. Even though dealing with a salesman can sometimes be a hassle, they are also able to answer all of your questions and give you the time you need to make the right decision.
Going to a dealership also gives you the opportunity to ask and purchase warranties for your car. They can help provide financing and even give you a trade in value for your current car. These things can be easier if you are able to deal with people directly at the dealership.
Downsides to Buying a Car Online
The main downside to buying a car online is that you are unable to see and feel the car you want to buy right then and there. You have to wait until the car is delivered to your home to take the test drive and make the final decision. This is a difficult thing for some people to do. Another downside of buying a car online is that if you want to talk to someone and get questions answered you have to call the customer service line and possibly stay on hold until your call is answered. The help may not be immediate, which can cause some frustration.
Downsides to Shopping at a Dealership
If you plan to buy a car at a dealership, you should plan on spending about four or more hours there. Buying a car at a dealership typically takes a lot of time, even if you already know what you want. The amount of time it takes to meet a salesperson, test drive the car, get it ready for sale, and to complete all the paperwork will take about half a day. While you get a personal touch, it often takes time and this can be an issue and a frustrating task for many.
How Do Sales Differ?
One of the main differences between buying a car online and buying a car through a dealership is the way in which salespeople work and how they are compensated for the work they do. Typically, a salesperson at a dealership is paid on commission for the price of the car that they sell it for. While they are still required to meet a quota, they are also looking to make as much money as possible. This may result in them not willing to offer an amazing deal on a car. The higher they sell the car for, the more potential commission they make.
Online salespeople are paid a little differently. While they are still paid on commission, they are typically able to sell more cars each month and are less concerned about the prices that they can sell the cars for. This means that they are offering cars for cheaper to avoid the negotiation process, which takes time. This is time that they could use to spend selling another car. Therefore, if they are able to save time by offering a car for cheaper, they are able to potentially make more money.
All potential car buyers can get a great deal at dealerships or buying a car online. The difference is how you prefer to shop for your car and the interactions you want to have when you are shopping. Buying a car is a wonderful experience for all and while it can be stressful at times, it should not make you unhappy.
If at any point during a car buying situation you are not happy, you have the power to get up and leave whenever you want. The salespeople at both dealerships and online are working to sell you and get you into a car. If you are unhappy, you can always leave and try the other method of shopping.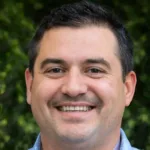 William Getty lives and breathes cars. He started driving cars as a 12 year old on the racetrack with his dad. Since then cars has always been a big part of Williams life.
In his garage you can find his beloved 2005 Ford Mustang, as well as a 2020 Audi A3.